June 25, 2015
Vans, Lauren Conrad, and Disney! Oh My!
There are pieces for every age!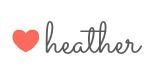 We were provided these ears in exchange fr our post, however, we searched them out because we loved them so much! All thoughts and opinions ...

About half of my Target trips start or end with a Starbucks Shaken Passion Tango Ice Tea Lemonade.  I don't drink coffee but that pas...