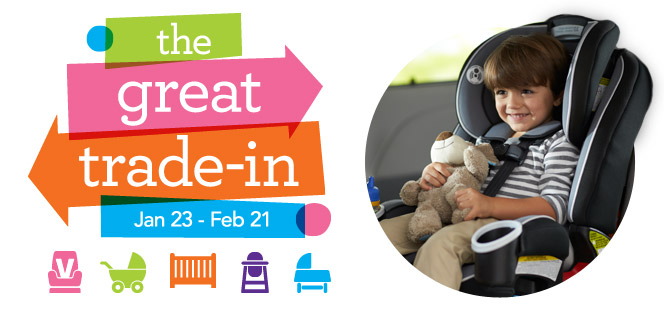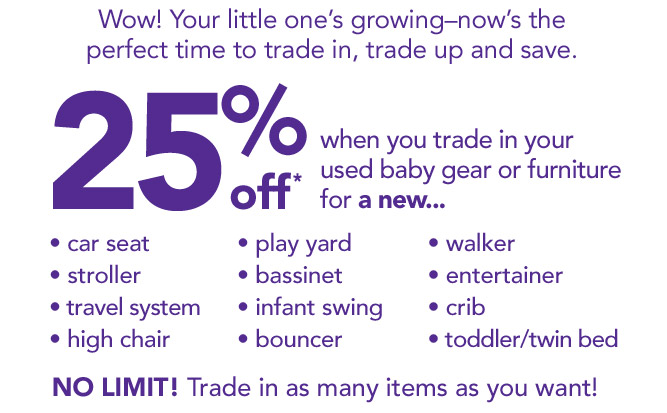 It's my favorite time of year at Babies R Us!
Trade in your old, dirty, and even broken stuff to Babies R Us and you get a 25% off coupon to use on NEW baby gear!
This will be super helpful for me this year. I plan on bringing in my less than awesome single jogger and upgrading to a double jogger!
What will you be buying?