Disclaimer: I received a discount on this product in exchange for my review, however, all thoughts and opinions are my own.
I found the most perfect for me ever planner.
And shockingly, no. it's not a life planner.
I'll let that sink in for a minute.
Last year, I bought 4 different planners.
Yep, 4. None were quite perfect.
Plum Paper Designs offers 4 different layouts for their planners.
Option 4 is what I need.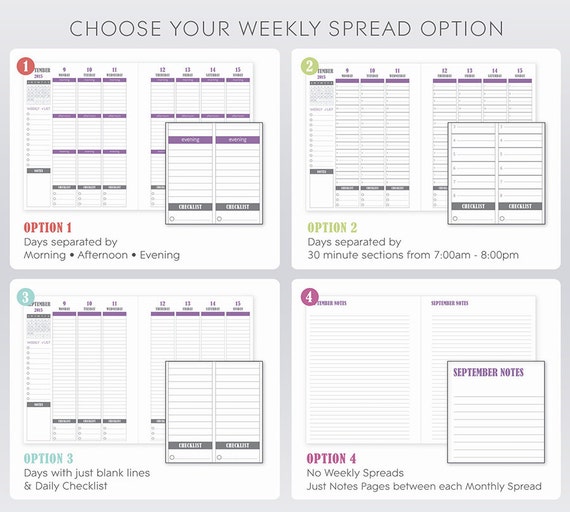 I like to see my whole month at a glance and then have space to write to do lists or notes from meetings right after. I detest weekly spreads, but have you ever tried to find a planner that doesn't have weekly spreads? You just end up with monthly only, no space for notes. Trust me, I know, I went everywhere last year looking for one.
And I love the Plum Paper Designs cover designs!
Adorable right?
They also offer planners for Families, Teachers, Brides, Fitness and Meal Planning!

I can't wait to get mine in the mail!


And Plum Paper Designs is giving my readers the hook up!