Disclaimer: This DVD was given to me in exchange for review, however, all thoughts and opinions are my own!
_____________________________________________________________________________


I write a lot about my daughter. She just turned 2 last month.
Sometimes, it's tough to be 2.
You can't go outside to play if it's raining, you're not allowed to color on the walls or cram cookies into the dvd player...
Like I said, tough.
So when I heard about a yoga program for children, I was intrigued.
I know, personally, that a little yoga is good for my body and was excited about being able to offer the same therapeutic "exercise" for my toddler.
Waaaait. My toddler doesn't even like to pick up her toys when I ask, never mind do exercise when I ask. There is no way she'll love it.
But I was wrong.
The folks over at
Playful Planet
made a yoga dvd that enthralled my two year old.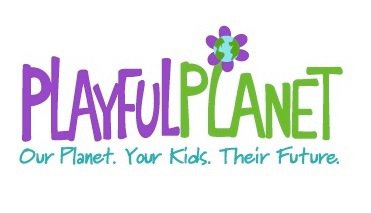 And, even better, I enjoyed doing it with her!
There are two stories and the different yoga poses help your child use their imagination to be a part of the story!
Emmalee loved it!
And it's a scientific fact that yoga is better for you if done only in a diaper... or something like that... :)
Butterfly sit
Being a Condor Egg
The DVD says for children from 3-8 but my 2 year old loved it, and so did I!
I love that I've found a fun indoor activity for Emmalee that doesn't include scrubbing playdoh out of my carpet!