May 24, 2013
And we're off!
We're on the road!
We are taking our first "official" family vacation.
We'll be back Monday night but for now...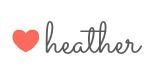 Did you know that in addition to coffee and mac and cheese, Halloween is another one of those things that everyone else seems to love and I ...

About half of my Target trips start or end with a Starbucks Shaken Passion Tango Ice Tea Lemonade.  I don't drink coffee but that pas...