May 24, 2013
And we're off!
We're on the road!
We are taking our first "official" family vacation.
We'll be back Monday night but for now...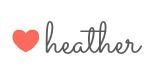 We're always looking for great playgrounds and we stumbled on a small, but really fun playground. most of our favorite playgrounds are h...

Can you even believe another year is over? Sometimes the days seem so long, but then, the whole year is over and you're wondering where ...