May 24, 2013
And we're off!
We're on the road!
We are taking our first "official" family vacation.
We'll be back Monday night but for now...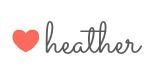 I know my 40 in 4 won't end completely successfully, especially since coronavirus has shut down so much of what I wanted to do (goodbye ...

About half of my Target trips start or end with a Starbucks Shaken Passion Tango Ice Tea Lemonade.  I don't drink coffee but that pas...