You know what I love?
Free stuff.
Know what I love more?
When I win it.
And here's where I sound silly... I had never heard of Lulu's before!
But when I saw a rack full of gorgeous clothes, I was instantly entranced.
I scanned the rack and was a bit sad that it was mostly SMALLS and MEDIUMS, but they also had a table full of beautiful baubles so I participated in the #stylescavengerhunt anyways, hoping to win some pretty new arm candy!
And of course, I completed the challenge and settled on the bracelet, not even glancing at the clothes.
Fast forward 6 hours later and I see a beyond gorgeous floral blazer hanging on the rack.
Like jaw dropping, matched my outfit perfectly, gorgeous.
Size Large. Shut up.
And I try it on.
And fall in love.
But I already picked my winner item so I hang it back up and go and sit and wait for the next speaker.
But I keep looking back.
And looking back.
And then I see the rep start packing up. And it's still hanging there.
And I think to myself: I need that blazer.
So I did what any self respecting person would do:
I got up, walked over and asked if I could swap.
She said yes, obviously and I fell in love with Lulu's clothes and customer service.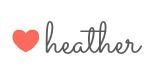 Disclaimer: I received the blazer as a prize. All thoughts and opinions are my own.