December 27, 2012
Christmas Sweaters!
How adorable are our Christmas sweaters?*
* Please read that with more sarcasm than any one voice can handle!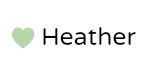 There's always something new floating around Facebook, and I kind of love these ones... Interviewing your kids is such a great way to...

Can you even believe another year is over? Sometimes the days seem so long, but then, the whole year is over and you're wondering where ...