December 27, 2012
Christmas Sweaters!
How adorable are our Christmas sweaters?*
* Please read that with more sarcasm than any one voice can handle!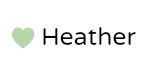 Did you know that in addition to coffee and mac and cheese, Halloween is another one of those things that everyone else seems to love and I ...

About half of my Target trips start or end with a Starbucks Shaken Passion Tango Ice Tea Lemonade.  I don't drink coffee but that pas...