Do you remember when schools had computer classes? With your fingers on "the home row"?
And then if finished all the "real" work, you got to play Oregon trail.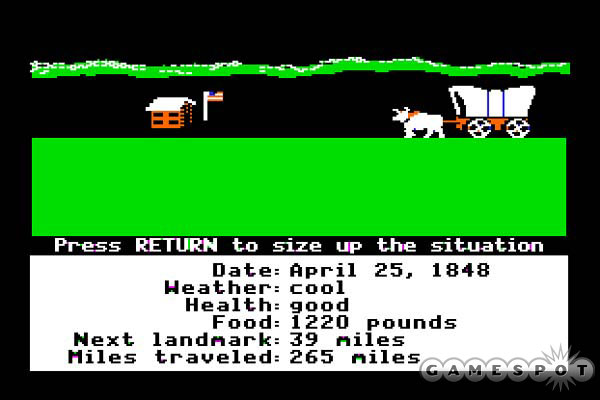 Well, I was looking at a couple jobs at the University level and one of the requirements is that you must be able to type 40+ words per minute.
I didn't even know people still used that as a requirement.
But of course, then I was curious,
how many words could I type per minute?
So, like any normal person, I googled "How fast can I type?" and found
this site
!
My first attempt was 46, my second 51 and my third 55.
How about you?
How fast can you type?
And when do I get to play Oregon Trail?