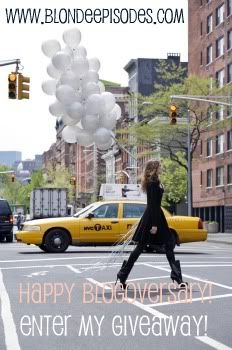 I've written about Kori and
Blonde Episodes
before and I am so in love! She always has the best stuff going on and this giveaway is no exception! She is celebrating her 2 year blogoversary and has some amazing stuff to give away! Head on over to her site and sign up to win!
Also.. since we're looking at some GREAT stuff...
Corky And Company
is having their
warehouse sale
!!
Oct 8-13, hours are listed in the link.
A lady at work was generous enough and gave us a Corky and Co jacket. :)
Emmalee is way to small for it right now but it's so cute and such great quality so I cant wait until it fits her!
And finally....
MamaCheaps blogged about it and since we just moved, I wanted to get new ones so 2.95 for 140 labels shipped is pretty awesome! And you can do it repeatedly so maybe I'll pick up more later in the day! :)
Can you handle all these deals? :)